Ph.D. graduates from the Berkeley School of Information go on tenure-track faculty positions at the world's leading universities, as well as leading research positions in industry, academia, and public-interest organizations.
Ph.D. graduates 2010–2021
* Public interest positions include roles in government, at NGOs, at public-interest non-profits, and at university-based research centers.
---
Recent Ph.D graduates currently hold tenure-track faculty positions at: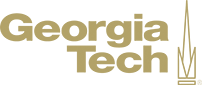 ---
Other recent Ph.D graduates are leaders at:
Judd Antin (Ph.D. 2010)
Head of Design Studio
Airbnb

Dilan Mahendran (Ph.D. 2011)
Lead UX Researcher
Google

Joseph Lorenzo Hall (Ph.D. 2008)
Senior Vice President for a Strong Internet
Internet Society
danah boyd (Ph.D. 2008)
Founder and President
Data & Society Research Institute
Elizabeth Goodman (Ph.D. 2013)
Senior Director of Design
A1M Solutions

Dan Perkel (Ph.D. 2011)
Executive Director, Research & Insights
IDEO
Employment data as of Summer 2022. "Person" icon by ngamlerdlek.design from the Noun Project.
Last updated:
May 19, 2023