Ph.D. graduates from the Berkeley School of Information go on tenure-track faculty positions at the world's leading universities, as well as leading research positions in industry, academia, and government.
Recent Ph.D graduates currently hold tenure-track faculty positions at: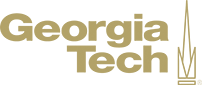 Other recent Ph.D graduates are leaders at:
Judd Antin (Ph.D. 2010)
Director of Research
Airbnb
Elizabeth Goodman (Ph.D. 2013)
Director of Design
18F (US General Services Administration)
Andrew Fiore (Ph.D. 2010)
Head of Data Science and Data Engineering
Asana
Patrick Riley (Ph.D. 2011)
Co-founder
Ark.com
danah boyd (Ph.D. 2008)
Founder and President
Data & Society Research Institute

Dilan Mahendran (Ph.D. 2011)
Lead UX Researcher
Google

Dan Perkel (Ph.D. 2011)
Director, Design Research
IDEO
Data as of fall 2018. "Person" icon by ngamlerdlek.design from the Noun Project.
Last updated:
January 30, 2020