Ph.D. graduates from the Berkeley School of Information go on tenure-track faculty positions at the world's leading universities, as well as leading research positions in industry, academia, and government.
---
Recent Ph.D graduates currently hold tenure-track faculty positions at: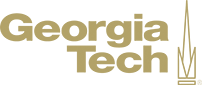 ---
Other recent Ph.D graduates are leaders at:
Judd Antin (Ph.D. 2010)
Director of Design
Airbnb
Andrew Fiore (Ph.D. 2010)
Head of Data
Asana

Dilan Mahendran (Ph.D. 2011)
Lead UX Researcher
Google

Andy Brooks (Ph.D. 2017)
Chief Data Scientist
National Geospatial-Intelligence Agency
Joseph Lorenzo Hall (Ph.D. 2008)
Senior Vice President for a Strong Internet
Internet Society
danah boyd (Ph.D. 2008)
Founder and President
Data & Society Research Institute
Elizabeth Goodman (Ph.D. 2013)
Director of Design
A1M Solutions

Dan Perkel (Ph.D. 2011)
Director of Design Research
IDEO
Employment data as of Spring 2020. "Person" icon by ngamlerdlek.design from the Noun Project.
Last updated:
August 30, 2021